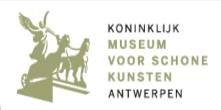 The Royal Museum of Fine Arts Antwerp is a scientific institution of the Flemish government. Thanks to its rich collection of artworks, it is an important research center for Flemish heritage.

The research of the collection pieces and their history is a core task of the museum. The collection catalog collects the results of that research. It is a scientific instrument that forms the basis for the operation of the museum: acquisition, conservation and restoration, access, education and presentation. Five specific research objectives complement this fundamental work. The emergence of the valuable museum collection forms the first research area. In addition, a systematic investigation further deepened the knowledge of the unique subcollection Peter Paul Rubens. Recently, a research program has started that focuses on the work of James Ensor. The KMSKA has the largest collection of Ensor artworks in the world. The museum also investigates the interface between art and cultural anthropology. The focus is on the creation of meaning, the process of style and the energetics or the aesthetic form of primary pulses.
Finally, the KMSKA publishes an annual scientific publication: the Yearbook Royal Museum of Fine Arts Antwerp. These and other publications, in addition to participation in training courses and joint ventures, guarantee an active dissemination of knowledge.
Read more at the KMSKA website.